Beginner's Welcome. Contact us now to find out more or join a Beginner Course
Fridays at 6.30pm).
Tel: O1973 349172 or email angela.richens@ntlworld.com
WANT TO SEE US IN ACTION?
DISCOVERY ANIMAL PLANET – WILL BE SHOWING THE FULL HOUR LENGTH FILM "DOG DANCING SCHOOL"" –
Dog Dancing School
Dog Dancing School follows two amateur Dog Dancing enthusiasts Carol and Victoria and their teacher Angela at the Dog Dancing School in Swindon. Angela was first inspired to teach dog dancing after watching a feature at Crufts in 2006, and soon opened her dog dancing school, winning a number of competitions. Soon after, her school grew and grew and is now the proud Dog Dancing School. Carol and Victoria learn how to train their dogs to dance, they have difficulties and challenges along the way, but together with their enthusiasm and guidance from Angela, they may just make it. Filmed over six months, Dog Dancing School, details the obedient and the not so obedient canine characters, and their owners.
TRAILER Dog Dancing School YouTube
below scenes from the film)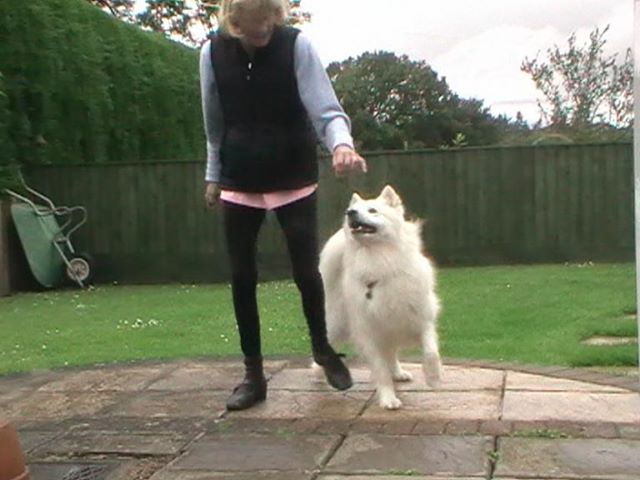 Above: Carol Walker and Bonnie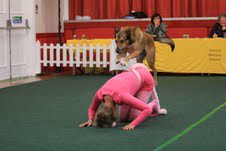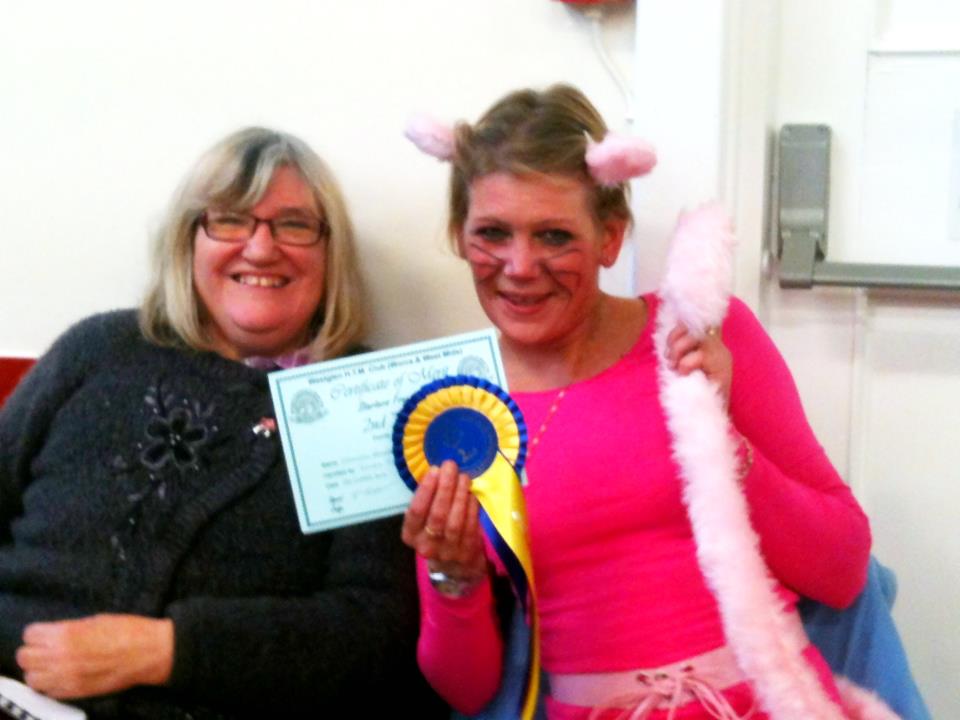 Above: Vicky and Brad at Westglen (from the film Dog Dancing School)
Below: A junior workshop November 2013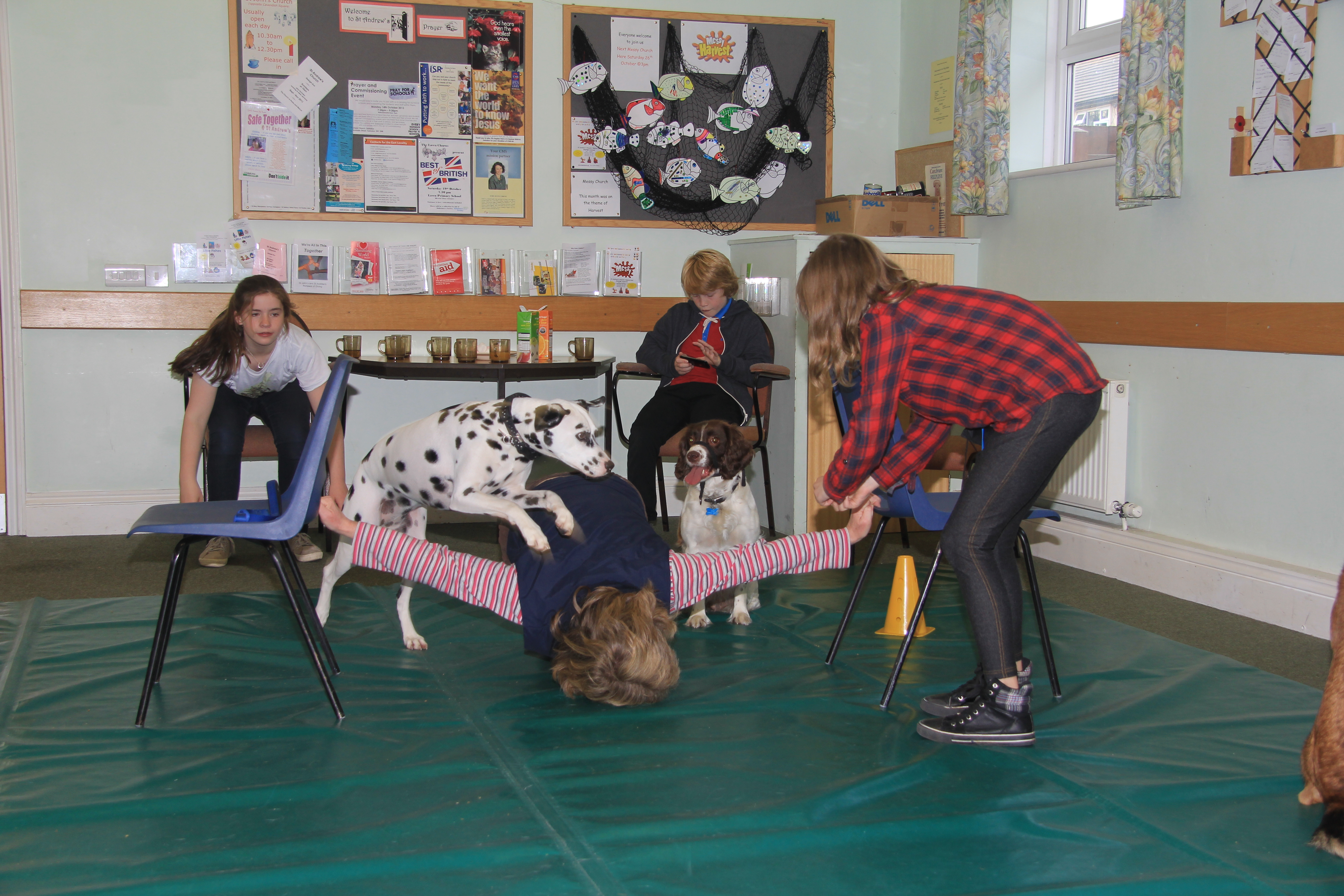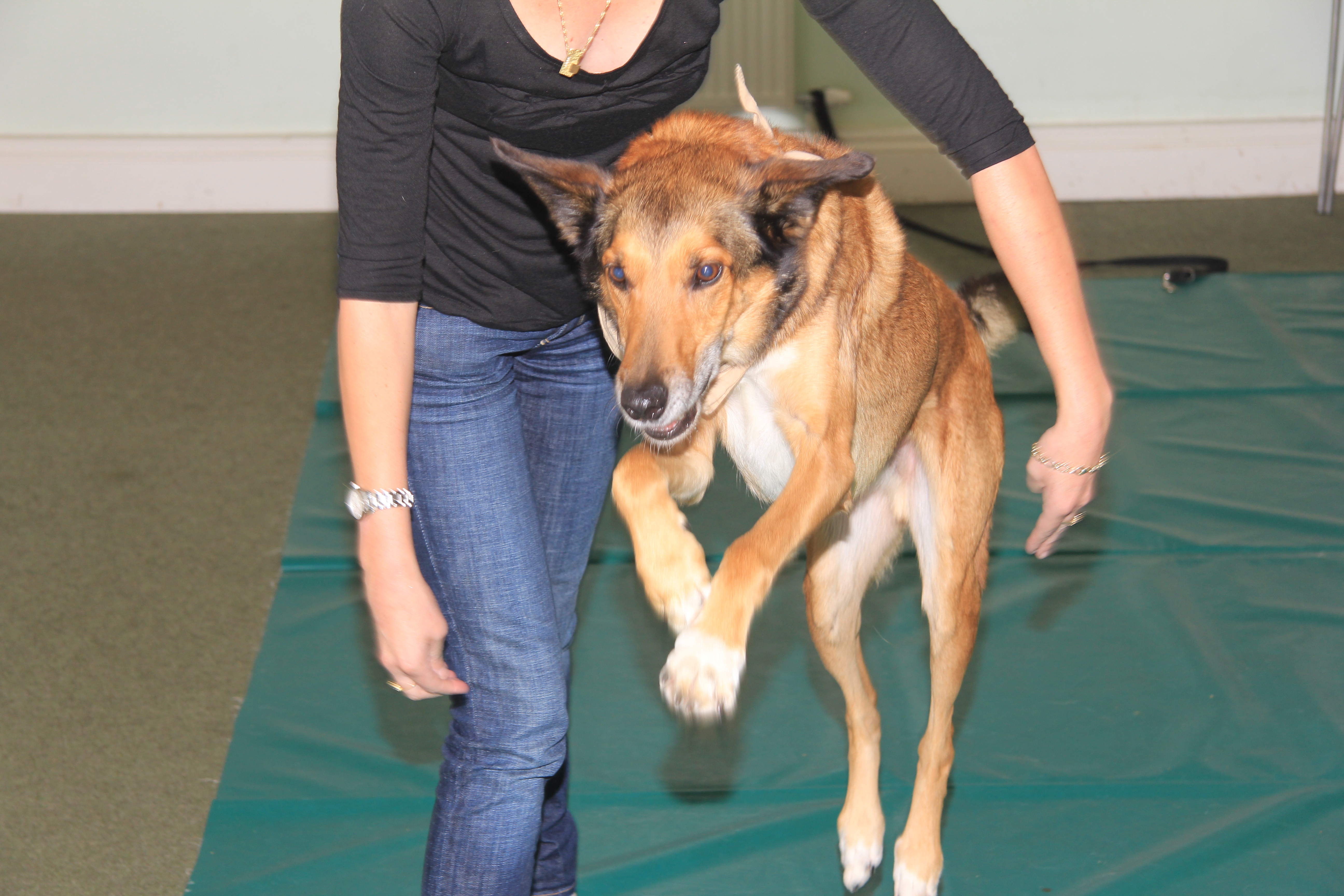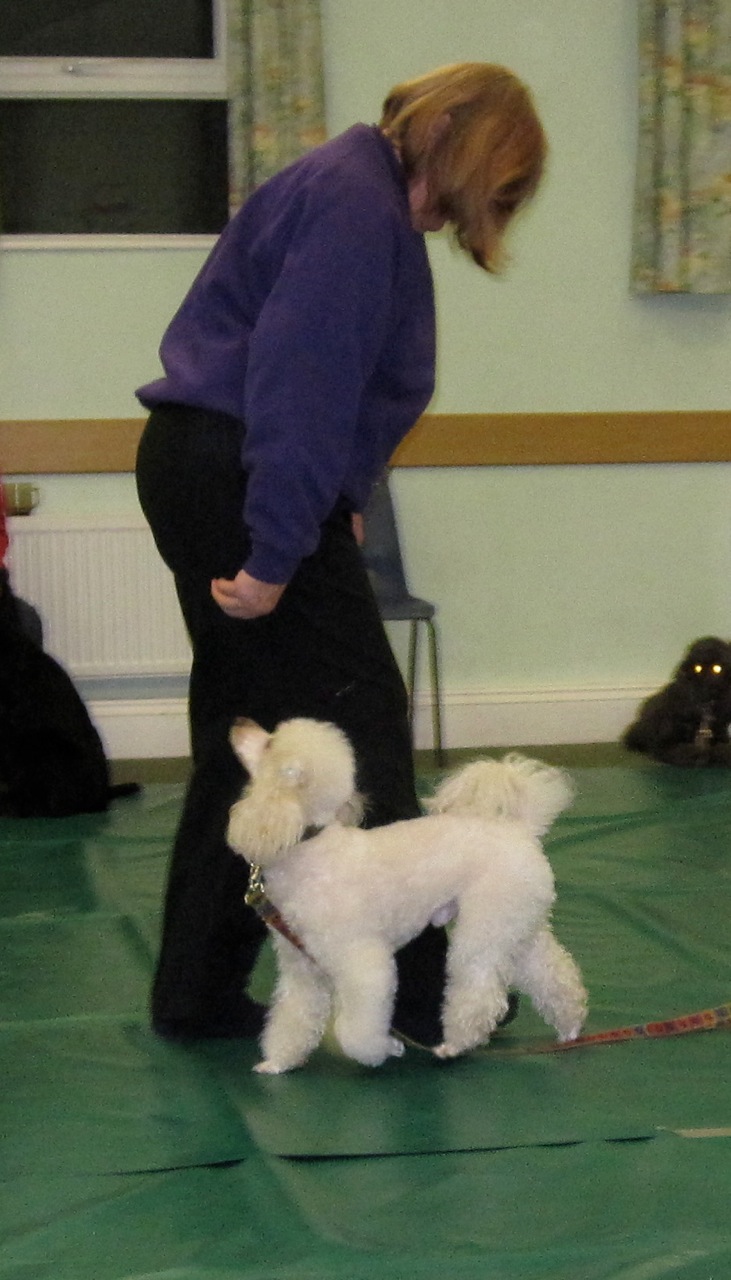 Above: Photos – Brad loving Jumping and Charlie practicing heelwork (head position)
BIG EVENT. FUN VALENTINE SHOW FEBRUARY 15th at St Peters Church, Penhill, email or phone for more information.
NEW BEGINNER'S FRIDAY COURSE STARTS JANUARY 11TH, at 6.30PM
at St. Andrews Church,
Raleigh Avenue
Walcot.
Contact us for full details
We are a dog dancing club based in Swindon. Some of our members compete at Competion level, others just come along for fun. Some of our members are available to give demos at public events, such as fetes and fun days, or peform for clubs, groups or sheltered housing complexes.
1-2-1 lessons by arrangement. Tel 01793 349172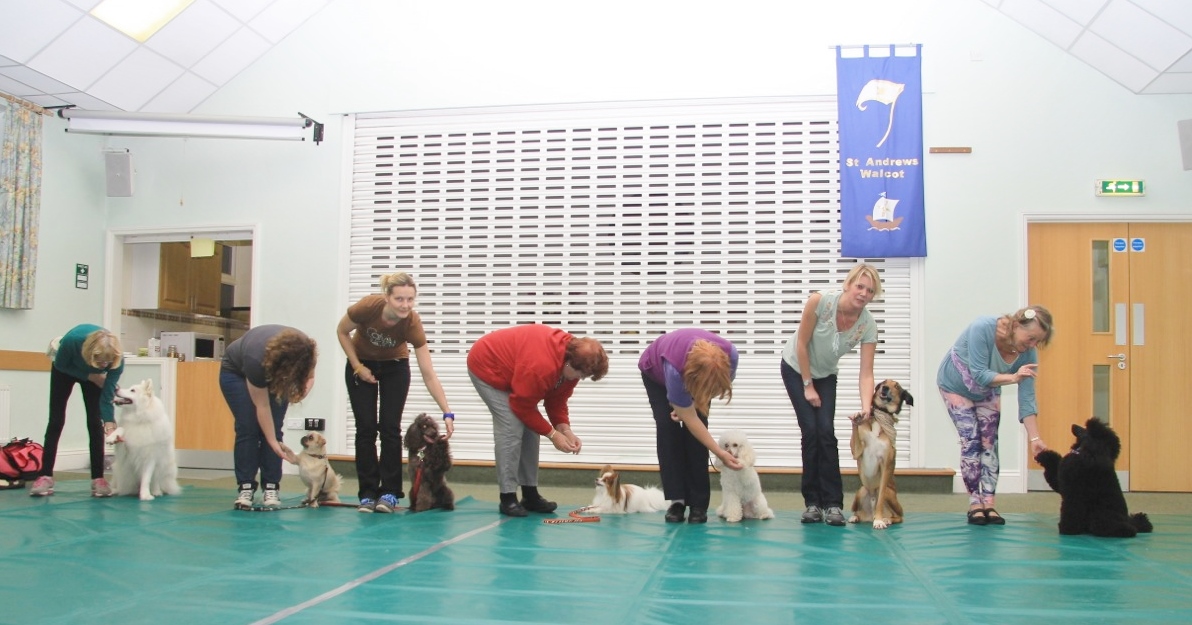 The Photo above was taken at our club November 2013. We welcome new members.
(for details on all our club events and workshops email angela,richens@ntlworld.com or tel 01793 349172